19555 W. Bluemound Road #4
Brookfield, WI 53045
Bluemound Plaza

(262) 789-8226
Serving You Today Until 5:00 pm
| | |
| --- | --- |
| Monday | 10:00 am - 5:00 pm |
| Tuesday | 10:00 am - 5:00 pm |
| Wednesday | 10:00 am - 5:00 pm |
| Thursday | 10:00 am - 5:00 pm |
| Friday | 10:00 am - 5:00 pm |
| Saturday | 10:00 am - 5:00 pm |
| Sunday | 11:00 am - 4:00 pm |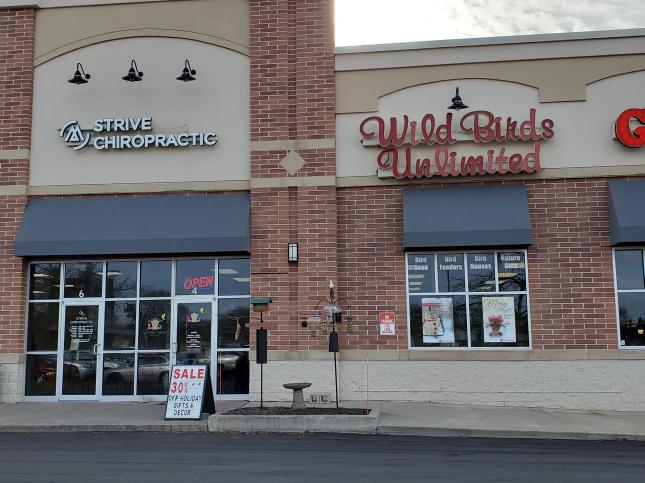 Larry & Carol Gjerseth & Debi Hornburg Franchise Store Owners
View Our Store Site
A Dream of a Weaver
Many of us dream of having an oriole take up residence in our yard or neighborhood. To behold a brilliant-colored male flashing like a burst of fire from branch to branch, while serenading us with its uplifting whistles, it's a cause for celebration!
Typically woven out of plant fibers, the oriole's hanging basket nest is truly an engineering masterpiece. It takes up to two weeks to complete the six inch deep nest, with the female investing over 40 hours to weave more than 10,000 stitches and tying together thousands of knots - all skillfully done with her beak alone.
Orioles are known to enjoy orange slices, grape jelly and mealworms offered from tray-style feeders. Nectar feeders can also be used. Boil two cups of water; add 1/3 cup of sugar; cool and fill the feeder. No food coloring necessary! Be patient and keep the foods fresh, replacing them every few days and be sure to keep your feeders clean, too.
Orioles are expected to arrive within the next few weeks. Make sure that you have the feeders ready when the arrive!
---